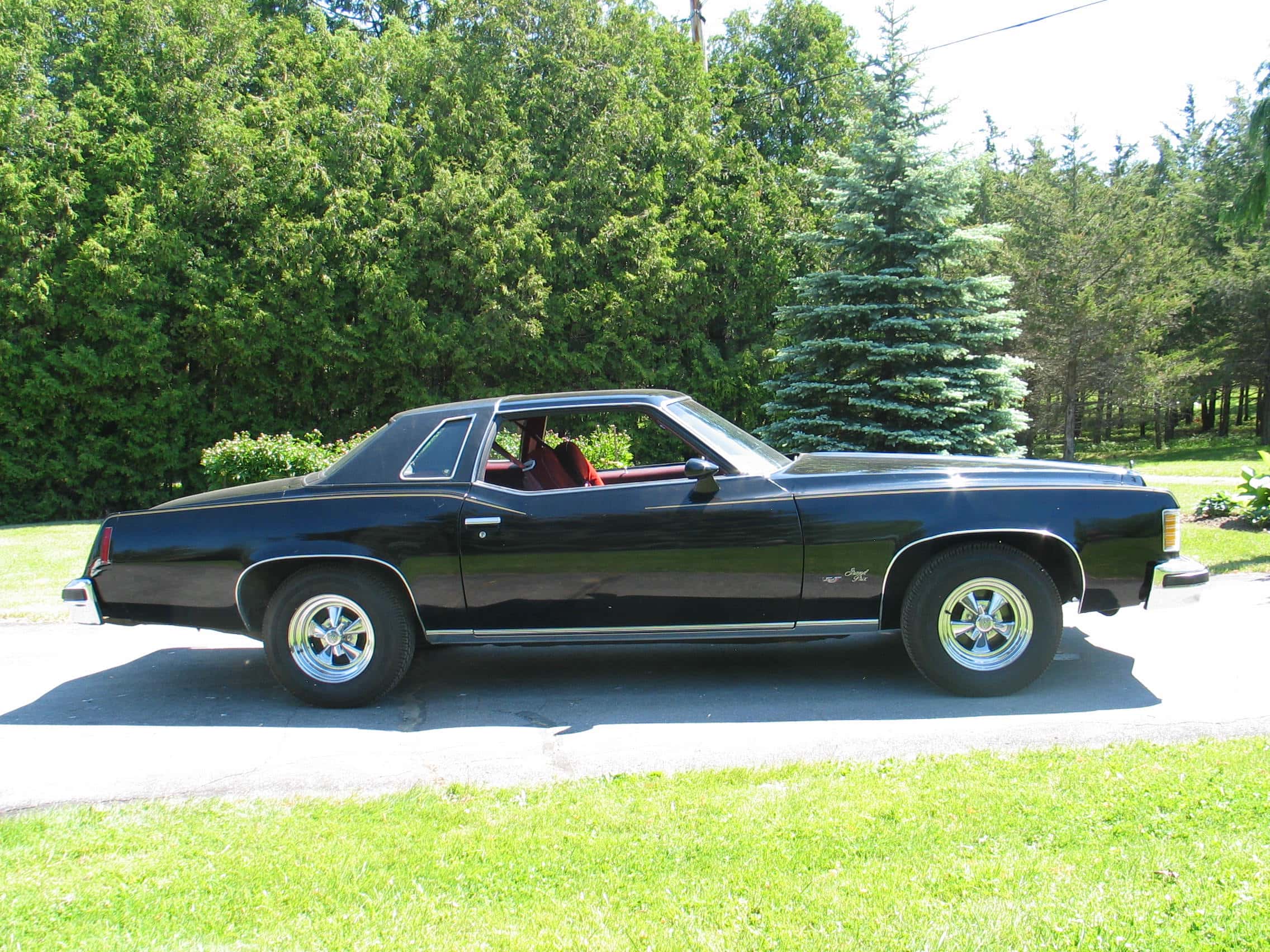 Archie and Katherine Haig, who dwell in southeastern Ontario, have owned their stylish 1976 Pontiac Grand Prix LJ two-door hardtop since day one. Archie ordered the luxury cruiser from the GM dealership where he was apprenticing as a mechanic those 45-years ago. Yet, not only was the big Pontiac purchased new, Archie even has images of the Grand Prix's delivery, sitting on the car carrier at Davidson Pontiac/Buick dealer in Trenton, back in 1976. In its day, the LJ luxury package was a $365 US option that included velour cloth seats and a matching Cordova vinyl top.
Whereas, a large number of Chevy Monte Carlo models have survived, the Pontiac versions are seldom seen today.
The outstanding original condition of this pristine Pontiac is due to key facts. The Haig's 1976 Grand Prix has only 56,506 original miles on its clock and it has rarely seen a day of rain and never winter driven since new.